HEALING AND RECOVERY FOR TRAUMATIC BRAIN INJURIES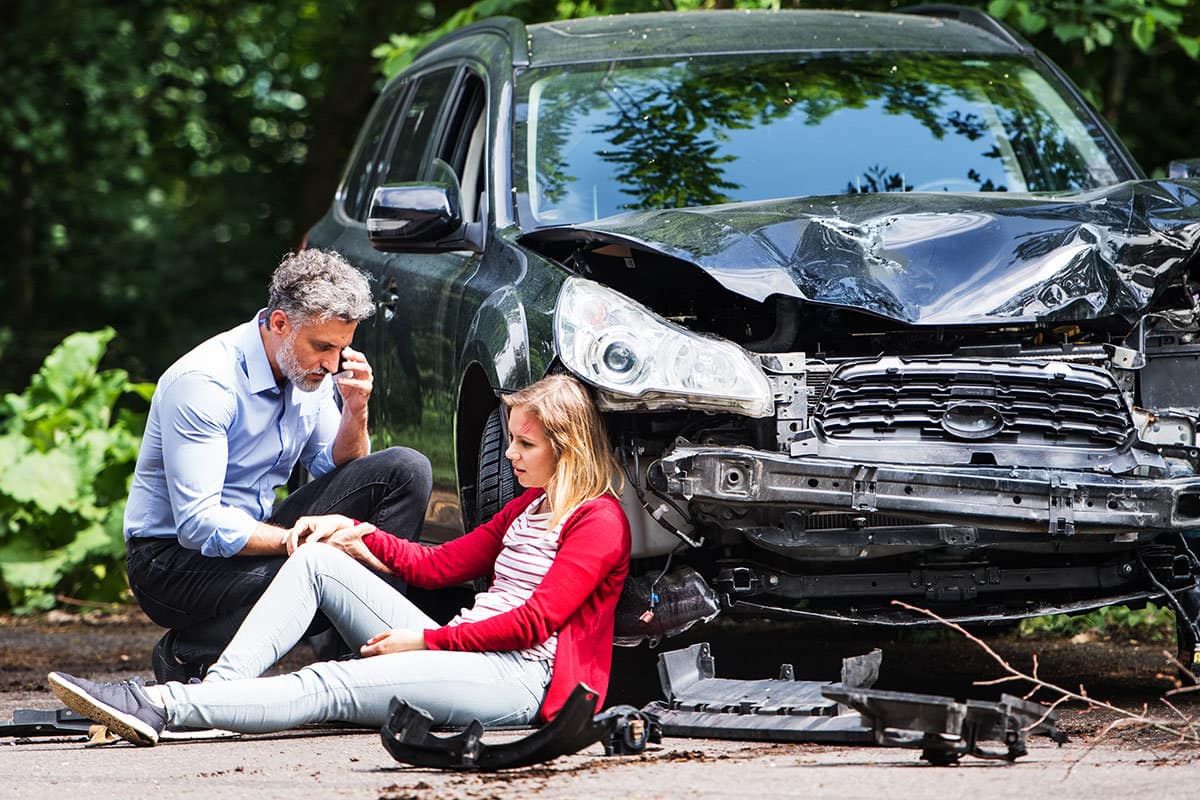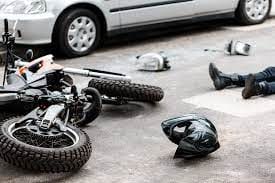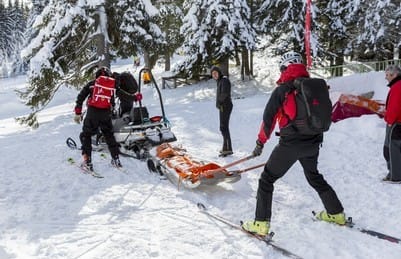 HEALING AND RECOVERY FROM A CONCUSSION OR MILD TRAUMATIC BRAIN INJURY
This topic is very personal to me because I experienced a concussion this past winter, (one type of traumatic brain injury), when I fell on snow-packed ice in the parking lot where I live. It hadn't been plowed or sanded, so I was walking very carefully to my car in the detached garage with a slow, cautious pace in my new snow boots with a strong grip sole that I was sure would protect me! In a split second, I landed on my left arm, elbow and side, then I felt the back of my head hit the ground, my legs flew up in the air and went kaboom!
The next thing I saw were stars and blackness. I don't know how long I was 'out', but I sat there on the ground looking at the contents of my purse scattered around me, my glasses, keys and cell phone were out of sight, so in my dazed condition, hoped someone would find me and help. No such luck.
So, when I finally gathered my wits, my belongings and limped to my car, somehow, I figured out my phone's gps to find an urgent care or hospital nearby. I was new to the area, only six months, and didn't even know anyone yet! Friends in Denver were an hour away!
After x-rays, a CT scan and fast working pain medication in the ER, mri's at two different neurologist offices weeks later, a prescription for pain medicine, suggestion of a nerve block injection (which I politely refused) some physical therapy and chiropractic care, a sleep study many months later which diagnosed sleep apnea, and no relief from the many effects of the concussion, I began my extensive research for other methods to get relief from the effects from the concussion.
After much research, online programs offered by well-known neurologists, psychologists and neuroscientists like Dr. Amen, Dr. Kabran Chapek, (others are noted in the Books and Resources section), I decided to create Your Super Power Brain to help others who might be searching for the right path to healing and recovery in the same way I was, and benefit from all of the strategies and methods I found to be helpful during this healing and ongoing recovery.
Let's first review what a TBI is, the most common causes of head injuries, the symptoms, and some statistics.
A concussion is a type of traumatic brain injury (TBI), (ranging from mild to severe) which is any disturbance in healthy brain functioning due to a bump, blow, blast, or another injury to the head.
You don't need to blackout or be diagnosed with a concussion to experience lasting cognitive, psychological, or behavioral issues.
There are approximately 1.7 million emergency room visits for a traumatic brain injury (TBI) in the U.S. annually, and an estimated 300,000 veterans have sustained TBIs during conflicts.
Common Signs and Symptoms of a TBI
People should seek immediate medical attention if they experience any of the following symptoms:
• loss of or change in consciousness anywhere from a few seconds to a few hours
• decreased level of consciousness, i.e., hard to wake up
• convulsions or seizures
• unequal dilation in the pupils of the eyes or double vision
• clear fluids draining from the nose or ears
• nausea and vomiting
• new neurologic deficit, i.e., slurred speech; weakness of arms, legs, or face; loss of balance
Other common symptoms that should be monitored include:
• Headache
• Light-headedness, dizziness, vertigo, or loss of balance or coordination
• Sensory problems:
o blurred vision, seeing stars, or eyes that tire easily
o ringing in ears
o bad taste in the mouth
o loss of sense of smell or taste
• Sensitivity to lights, sounds, or distractions.
• Mood changes or swings. agitation (feeling sad or angry for no reason), combativeness, or other unusual behavior
• Feelings of depression or anxiety
• Fatigue or drowsiness; a lack of energy or motivation
• Changes in sleep patterns (sleeping a lot more or having a difficult time falling or staying awake), inability to wake up from sleep
• Problems remembering, concentrating, or making decisions
• Slowness in thinking, speaking, acting, or reading
Headache, dizziness, confusion, and fatigue tend to start immediately after an injury, but resolve over time. Emotional symptoms such as frustration and irritability tend to develop later on during the recovery period. Many of the signs and symptoms can be easily missed as people may appear healthy even though they act or feel different. Many of the symptoms overlap with other conditions, such as depression or sleep disorders.
How many people get head injuries every year?
It is estimated that as many as 3.8 million concussions occur in the USA per year during competitive sports and recreational activities; however, as many as 50% of the concussions may go unreported.
Almost half of all brain injuries are the result of falls. Falls account for a majority of TBIs among infants, children, and elderly adults.
In addition, since 2000, more than 350,000 military veterans have had a Traumatic Brain Injury (TBI).
Many concussions are not treated and CDC experts estimate that 1.6 to 3.8 million sports and recreation-related TBIs occur each year in the U.S.
Another large percent is from car and motorcycle accidents and sports injuries like football, hockey, and soccer.
What Causes Head Injuries?
Concussions and brain injuries are caused by a number of reasons. From sports such as:
football,
baseball,
basketball,
hockey,
soccer,
rugby,
skiing,
snowboarding,
skateboarding,
to other incidents such as:
slipping and falling on ice or snow,
an altercation or fight,
a car or motorcycle accident,
falling from a tree or roof,
even a simple "fender-bender" can cause significant issues for your brain.
Research shows that concussions & TBI's increase the risk of:
• Depression and Increased Anxiety,
• panic disorders,
• Drug and alcohol abuse,
• ADD/ADHD
• Post-traumatic stress disorders
• Personality disorders
• Aggression
• Dementia
• Confusion, difficulty concentrating
• Memory problems
• Suicidal thoughts
• Balance Issues
Head injuries are serious. But there is GOOD NEWS!
"You are NOT stuck with the brain you have! You can Change your Brain!" is a quote that Dr. Daniel Amen is often heard saying!
Using the most updated, current methods and assessments practiced by leading medical experts like Dr. Daniel Amen, psychologist, board-certified, author of 10 books on healing the brain, owner of 10 Amen clinics in the U.S., you can heal your brain!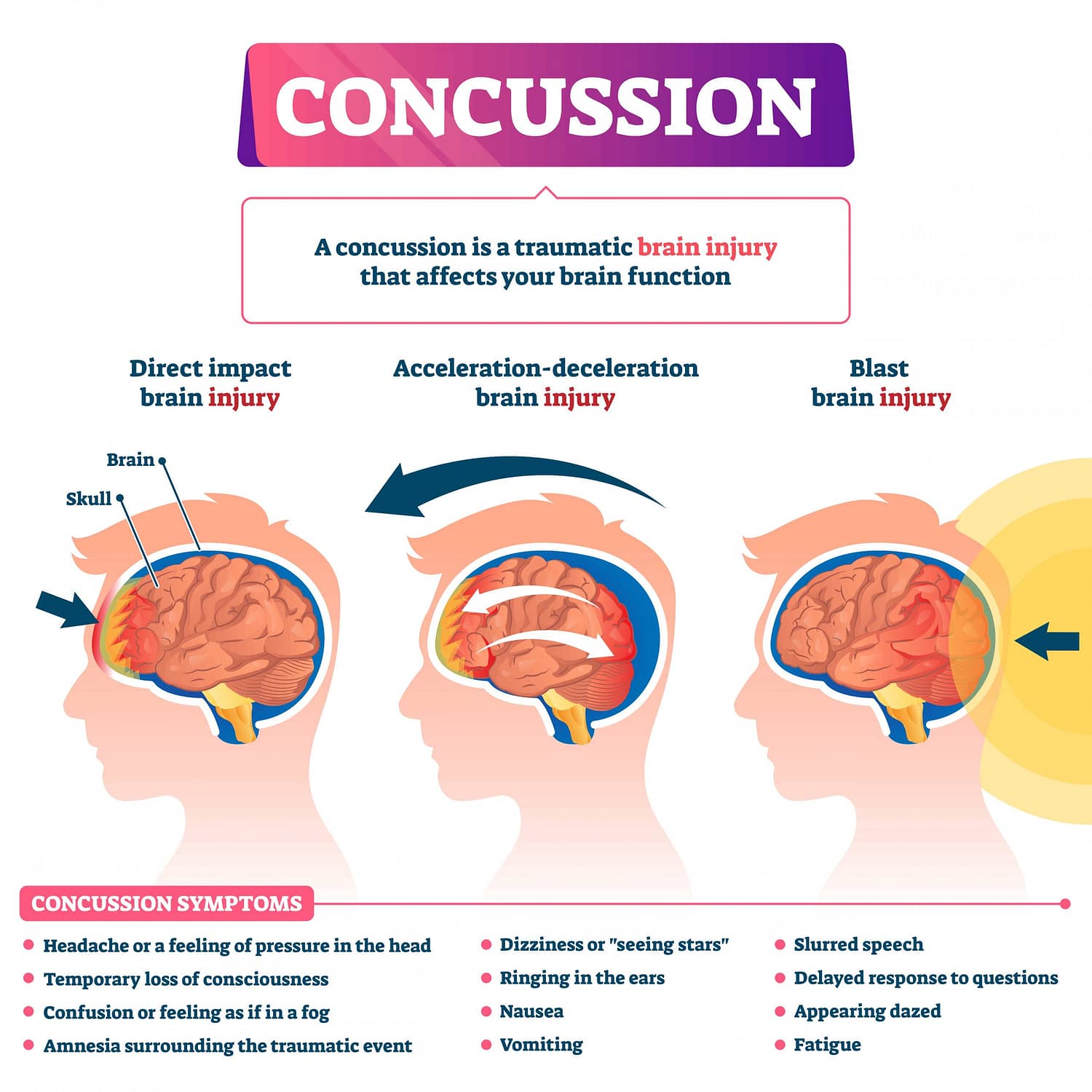 FOR TRAUMATIC BRAIN INJURIES & CONCUSSIONS, I RECOMMEND: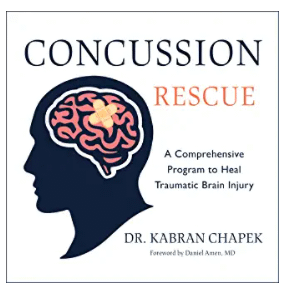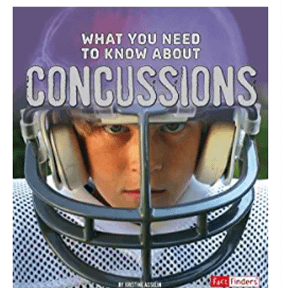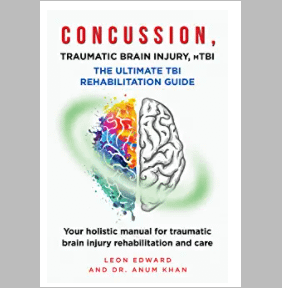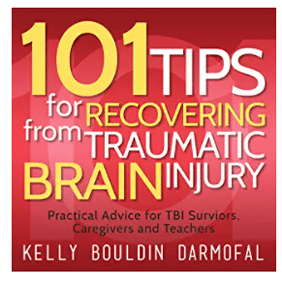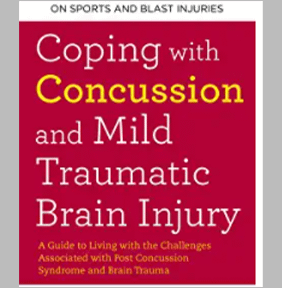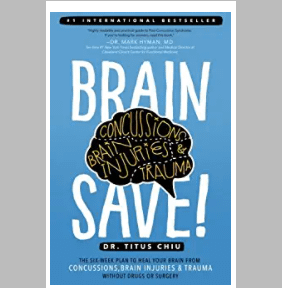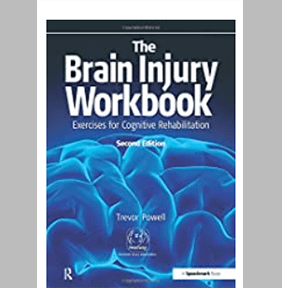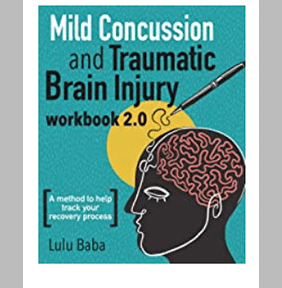 The First Video trailer is from the movie "Concussion"  is an incredible true story about Will Smith, playing the part of Dr. Bennet Omalu, a Nigerian-born pathologist who brought the issue of brain damage in retired NFL players to the forefront. The true-life story began unfolding in September 2002 when Omalu, who was with the coroner's office in Pittsburgh, Pennsylvania, was assigned to perform an autopsy on the body of Mike Webster. Known as "Iron Mike," Webster was a beloved former NFL Pro Football player with the Pittsburgh Steelers, the solid 'rock' of a front line that helped the team win four Super Bowls. However, his mental health deteriorated to the point where he was yelling at strangers and zapping himself with a Taser gun, until his death from a heart attack at age 50.
Dr. Omalu knew nothing about football but had heard about Webster's death on the news, and was curious as to what the ex-player's brain would reveal about his behavior. After taking the brain home and paying out of pocket to have it carefully dissected and stained, he discovered the presence of tau proteins, which impair moods and cognitive function upon accumulation. It was similar to findings in the brains of deceased boxers but clearly in a category of its own, so Omalu coined the condition "Chronic Traumatic Encephalopathy," or CTE. He submitted a paper, explaining his discovery and believed that Webster's troubles were the result of repeated head blows from his football playing career, to the prestigious medical journal Neurosurgery.
The Second Video is a true testimony about a young man who had several concussions at a young age and his journey of trying to find treatment and healing. After finally finding Dr. Daniel Amen's clinic, getting a Spect brain scan and going through an extensive evaluation, listen to his inspiring story of faith, new hope, and recovery.  
CLICK HERE TO SCHEDULE YOUR FREE CONSULTATION WITH CAROL AT YOUR SUPER POWER BRAIN TO UNDERSTAND HOW TO HEAL AND RECOVER FROM YOUR TRAUMATIC BRAIN INJURY IN A HOLISTIC WAY.